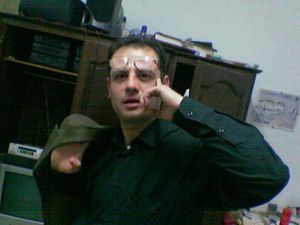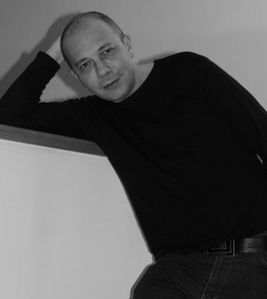 The idea of building this website has come after years of admiration of the large repertory of "Malouf" as well as Algerian Tunisian Moroccan ; years of reflection on the question of our Original Andalusian Musical Identity, its melodic and rhythmic forms, its original scalar system, which should be a common practice with Arab and Eastern music, how it inspired the Western musical practice, its warm atmosphere and so on.
But we are far from making or accepting fantasy about a lost era of our history, which music lovers continue to feel the odour throughout what centuries of history could left them as traditions and which musicologists, North African or European and even American, still maintain their research on its most diverse political, economic, cultural, sociocultural features, and musical ones in particular : melodic and rhythmic shapes. But it is especially melodic-rhythmic forms and the original scalar system that were applied in Arabo-Andalusian musical practice, which make all of our musicological concerns.
Unfortunately, the ethnomusicological field work was straitened in the Tunisian musical practice of "Malouf" from the third decade of the twentieth century because of the Arab-Eastern musical influence which began early in the century to invade the auditory environment via its sound recordings on the auditory market and its wide broadcasting to mass media. It only remains to maintain the auditory analysis work on the basis of new digital technologies and other matters of old records of "Tunisian Malouf".
Concerning the repertories of "Algerian Malouf" and "Moroccan Malouf", such work is still possible, subject to the cultural identity of the ethnomusicologist, who would mind to be according to well-constructed theories in the field " Outsider " better than "Insider" vis-a-vis the studied cultural.
Webmasters of this site: Mario Scolas and Hassen Gargouri, crazy hearty of "Malouf" Moroccan for Mario and Tunisian and Algerian for Gargouri, manage to institute a musical troupe of Arab-Andalusian Music playing original forms inspired and taken or even composed according to this repertory, with instruments allowing fusion and mixing with several forms, including classical and modern.
Always remember that the band is mobile and can also count with Webmasters members among You and others in many occasions.
We will have a Sound Archive of "Malouf" from "Arabic and Jewish Andalousian Music" enriched by your contributions Ladies and Gentlemen. We are also open : you can even attach other forms you suggest and admire.
We will also make available a Library benefiting from your contributions: a Library of Musicology of "Malouf" at first and another one for a variety of other Musicological fields if you want.
The Website contains also messaging and chat, a discussion forum where each member of you will have the chance to participate and even to inaugurate a topic of discussion, a photo section, a newsletter and can be many other things you would suggest
Be likely to join us.